Triangular Cooperation: Peruvian COOPAC are part of an important alliance between Europe, Latin America and the Caribbean
El pasado 21 de septiembre, se llevó a cabo la reunión oficial de arranque de la iniciativa Adelante 2. Una alianza interinstitucional bajo la modalidad de cooperación triangular entre organizaciones provenientes de la Unión Europea, América Latina y el Caribe, denominado "Contribución al Microemprendimiento Verde". En la reunión participaron los representantes de los actores componentes de esta cooperación triangular: FUDECOSUR (Costa Rica), SUSTINENTES (Italia), OSEL (Italia) y FENACREP (Perú).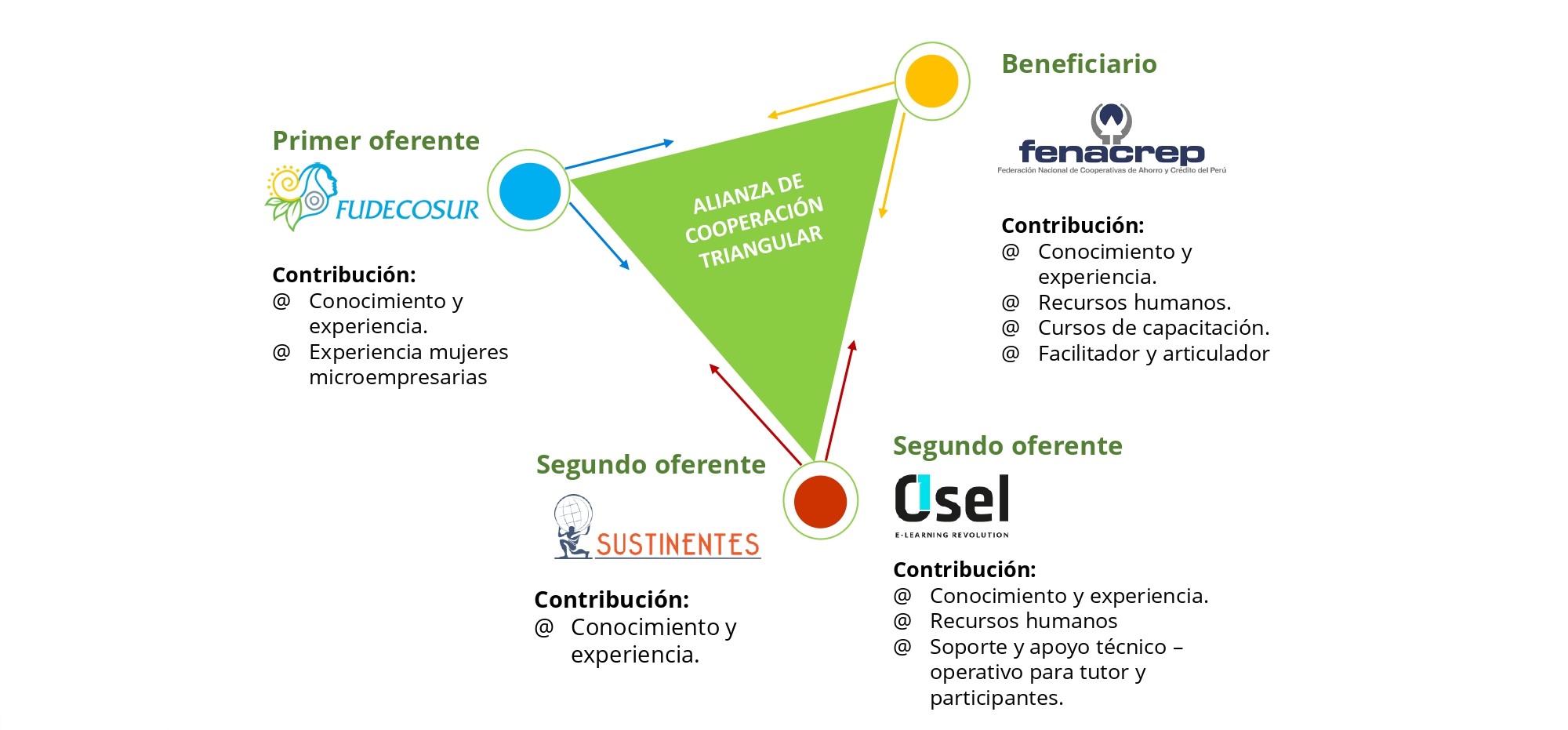 Adelante 2, es un innovador programa de gestión directa de la Dirección General de Asociaciones Internacionales (DG INTPA), que pretende contribuir a la consecución de la Agenda 2030, propuesta por la Organización de las Naciones Unidas, a través de iniciativas de cooperación regional fortalecidas.
En FENACREP, con la participación de las cooperativas de ahorro y crédito: Microfinanzas Prisma, Tocache, Amazonas y Norandino, damos inicio al proyecto de "Contribución al Microemprendimiento Verde", que tiene por objetivo diseñar e implementar herramientas que contribuyan al crecimiento y desarrollo de mujeres con microemprendimientos agrícolas, que cuiden el medio ambiente, de las regiones San Martín, Amazonas y Cajamarca, mediante el acceso a productos inclusivos.
Las beneficiaras recibirán capacitación en los temas de: sostenibilidad, sensibilización de género, emprendimiento, educación financiera y buen gobierno cooperativo.